Sex and Nature




.: VEGETABLE KINGDOM.
when the farmer is going to sow, he chooses the best seeds, fertilizes the land and deposits not millions but 2 or 3 and with their fruits he eats and lives.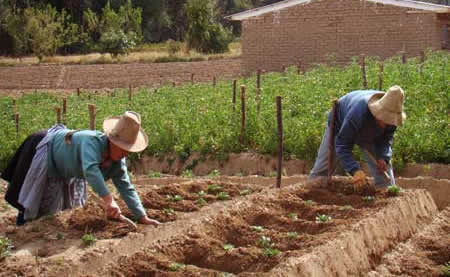 For example, a lemon tree completes its development when its first harvest, seed, fruit ripens. If somebody ignorant of these processes of development, occurs to pick the lemons which are not ripe yet, the ones of the first harvest, the life of the tree is atrophied by his picking the seeds before its ripening, before the tree's completing its development.



.: ANIMAL KINGDOM.

In the animal kingdom, veterinarians are used to taking care of the sexual energy of animals, such as fighting cocks, racehorses, stud horses, stud bulls and fighting bulls. They do this for them not to lose their sexual energy which permits them to develop strong and vigorous. Fighting cocks are small and light. The person who breeds these animals, tie them to a stake since very young.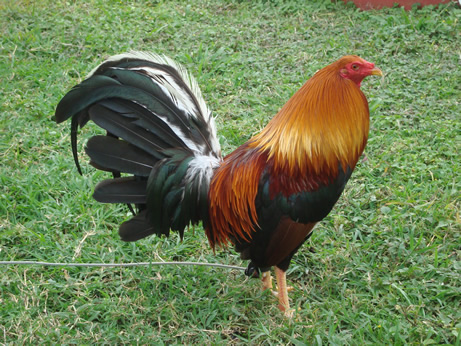 The purpose of this action is not to allow them to have sexual intercourse with hens, because if they lose their sexual energy, development and courage is atrophied.
This is the way they grow up until becoming adult cocks. These small animals absorb their own seed and become impressive. If one of these fighting cocks gets into a poultry yard where there is a common roster (accustomed to wasting its sexual energy), it kills it no matter if the roster weights 5 times more.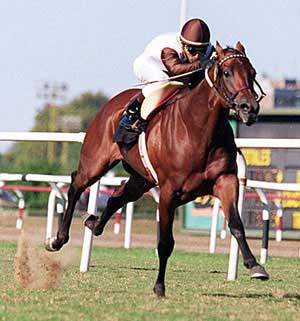 Racehorses are called colts, because their breeders do not allow them to join mares while they fulfill their development. This beast absorbs its own seed and this embellishes it, its hair shines and its appearance is impressive. Racehorse breeders have realized that horses can lose their sexual energy because of accidental erections. To avoid this, a silver ring is placed on the head of the penis and this way the seminal material is not lost.
This is a great secret among racehorses breeders. As these animals do not lose their sexual energy during development, they turn into impressive beasts and men build huge racecourses where a lot of money is required in order to watch them. Also, millions of people worldwide are attentive to their favorites to bet on them.

Bulls are also took care concerning the sexual energy. Humans economically value them according to their sexual power, thus we have classified 4 types of bulls: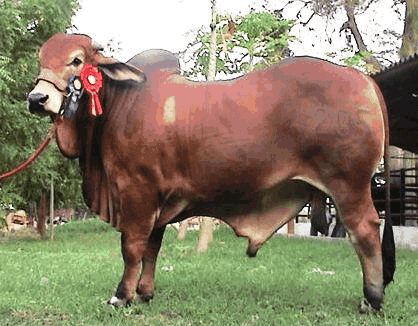 WEIGHT BULL: It is worth its weight, is generally a castrated bull.
STALLION BULL: Every good stockbreeder chooses his best bull to feed and take care carefully in a stable. When there is a top-quality female, he lets the bull out of the stable so that it can cross the female, after that, the bull is returned into the stable, because it is a reproductive bull and must be taken care of. In stockbreeding it is known that when a male has a great number of females, calves are born defective, as a consequence of the sexual abuse. A stockbreeder would never choose as reproducer a bull worn-out by the loss of its sexual energies.
STUD BULL: It is well-fed, is never let to cross females and through electromechanical devices its sexual energy is extracted and those sperms are sold to rich stockbreeders for reproduction.These sperms are sold at thousands of dollars.This bull is called the virgin bull because it is never allowed to have sexual intercourse with females before fulfilling its development. The sperms of this bull have a standard high value, about thousand of dollars. Doctors of animals, that is veterinarians, know that the good seed to reproduce is the one of an animal that has been totally developed without wasting its sexual energy.

FIGHTING BULL: This is a special very fierce bull for bullfighting , that is why it is born. It is never allowed to it to lose its sexual energy during its life and when it shows up in the bullring, an extraordinary force can be appreciated. It does not get tired, runs all over the bullring, it is punctured to make it weaker, but even bleeding it does not feel pain and faces up the bullfighter. Anyone who has ever gone to a bullring or seen it on T.V., has surely noticed that the testicles of a fighting bull are not hanging. When testicles hang, there is sexual degeneration, either for bulls or for men.

These fighting bulls have a great appearance, agility, their fur is shiny, they cost thousands of dollars and when one of these giants is fought, people are willing to pay whatever it costs to see them dying like brave, and they really die like brave and even with the sword plunged into their back close to death, that sexual force gives them great courage that even so, these bulls have killed many bullfighters, particularly in Colombia, Pepe Cáseres and Paquirri, among others.
Tell a Friend

Email this page