Asthma and allergic rhinitis...
Berty
Colombia
Urinoterapia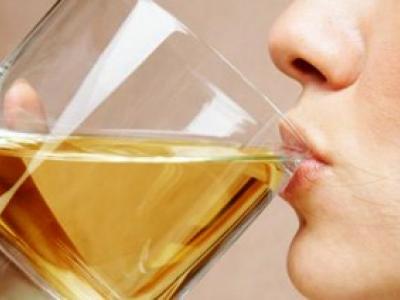 I am 46 years old. I began to suffer asthma, rhinitis allergic and allergies to some foods. During my infancy and my teens these frequent asthma attacks unable me to attend classes and perform any kind of physical activity because this disease is highly incapacitating. In that period of time, I was in two occasions under immunotherapy treatments, which are a series of shots of synthetic immunoglobulin (clobiatamin). This therapy was innocuous and useless because the synthetic immunoglobulin in order to increase the immune system atrophies it by atrophying the ability of the organism to produce its own immunoglobulin.
My situation turned worse when at the age of 18 I started in the terrible vice of smoking, which in addition to increase the frequency and length of my attacks, I had a permanent cold. By that time I was treated with antihistamines that cause damage to the liver and the dangerous corticoids that produced liquid retention and an appearance of false fatness. Also the corticoids generated osteoporosis and degenerate the suprarenal gland. I have been using for 14 years inhalers of Salbutamol (Berodual, Ventolin, etc.), which in addition of being expensive, they have secondary unpleasant effects such as nervousness, shakiness, headaches, nausea and vomits.
My organism became so dependent of this drug that I spent more than one inhaler per month (200 doses) approximately 8 intakes per day. Even if my allergic reactions were "alleviated", my health condition became worse and deteriorated even more with the abuse of smoking. All of this led me to a vicious circle in which I inhaled Salbutamol in order to be able to inhale nicotine. In the last months, I smoked 30 cigarettes per day and inhaled Salbutamol 8 to 10 times per day when I started to attend to the Gnostic conferences at the Anael Center.
I realized myself about the damage that the cigarette caused me and with the psychological techniques that they gave me I left this vice completely a week later. Later, I attended to the conferences about urine therapy in this Center and immediately I felt the need to test this healing system. I began to drink 2 ounces of urine and I have been increasing the doses until 400 cc. The first days I had the healing symptoms: vomits, headaches; but I continued with the treatment. Seven days later I suspended inhaling Salbutamol and nowadays I am totally heal from asthma, rhinitis allergic. It also stopped my nervousness, shakiness, headaches and general discomfort. Before I could not eat acid fruits or fresh fish because they caused me allergic reactions, rash in my nose and body, etc. But now I can eat these foods because I do not have allergic reactions any more. Nowadays, I do not spend any penny in these synthetic medicines and my mood in general is better. I have lost weight I feel free from asthma, cigarettes, inhalers, thanks to the Anael Center and to the urine theraphyBerty from Barranquilla.
Comments from the director: I personally know Berty and I am the first to be astonished of this cure, because I knew about her disease, which was practically hopeless by the pneumonologists, allergists, etc. Her treatment was salbutamol and corticoids for the entire life and these shorten the life of a person. We introduced Berty to a scientist and told us: "these allergic reactions are of genetic inheritance due to a chromosomal deficiency that inhibits the production of immunoglobulin E which generates the respiratory allergies, food allergies; etc. with the allergic shocks, this disease has not cure and the treatment is base upon bronchodilators and antihistamines".

Friends, the science does not accept the healing effects of the urine, but I affirm that God is marvelous and merciful and has made that each human being is carrying its own medicine. I really testify that the urine is the water of life. Note: Berty testimony is one among the many miracle cures with urine therapy happened at the Anael Center.